This week two classes from Allendale Primary will be working with the Dukesfield Smelters and Carriers Project, visiting Allenheads miner/farmer landscape and the conservation works at Dukesfield Arches. Later in the week the children will be creating artworks inspired by their visits for entry into the Allendale Agricultural Show, and maybe the Slaley Show.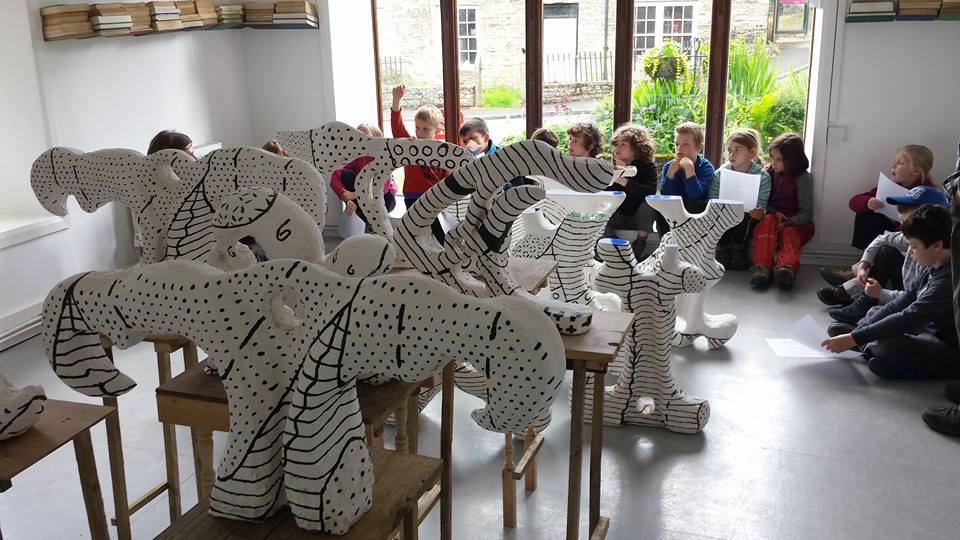 Knowledge in Darkness
We've been lucky enough to bring in a wide range of professionals to support the visits including at Allenheads:
Allenheads artist Bridget Kennedy who has an exhibition of sculptures inspired by Thomas Sopwith's writings – Knowledge in Darkness
Allenheads geologist – to talk about the mining, geology and landscapes
Allenheads engineer –  to demonstrate the hydraulic engines
Allenheads gamekeeper to talk about the moors and their birdlife and how they're looked after today
At Dukesfield, they'll be introduced to the site by our own volunteers, and will then work with experts from Heritage Consolidation Ltd and The Archaeological Practice as well as using the camera obscura and sketching the Arches and their woodland setting.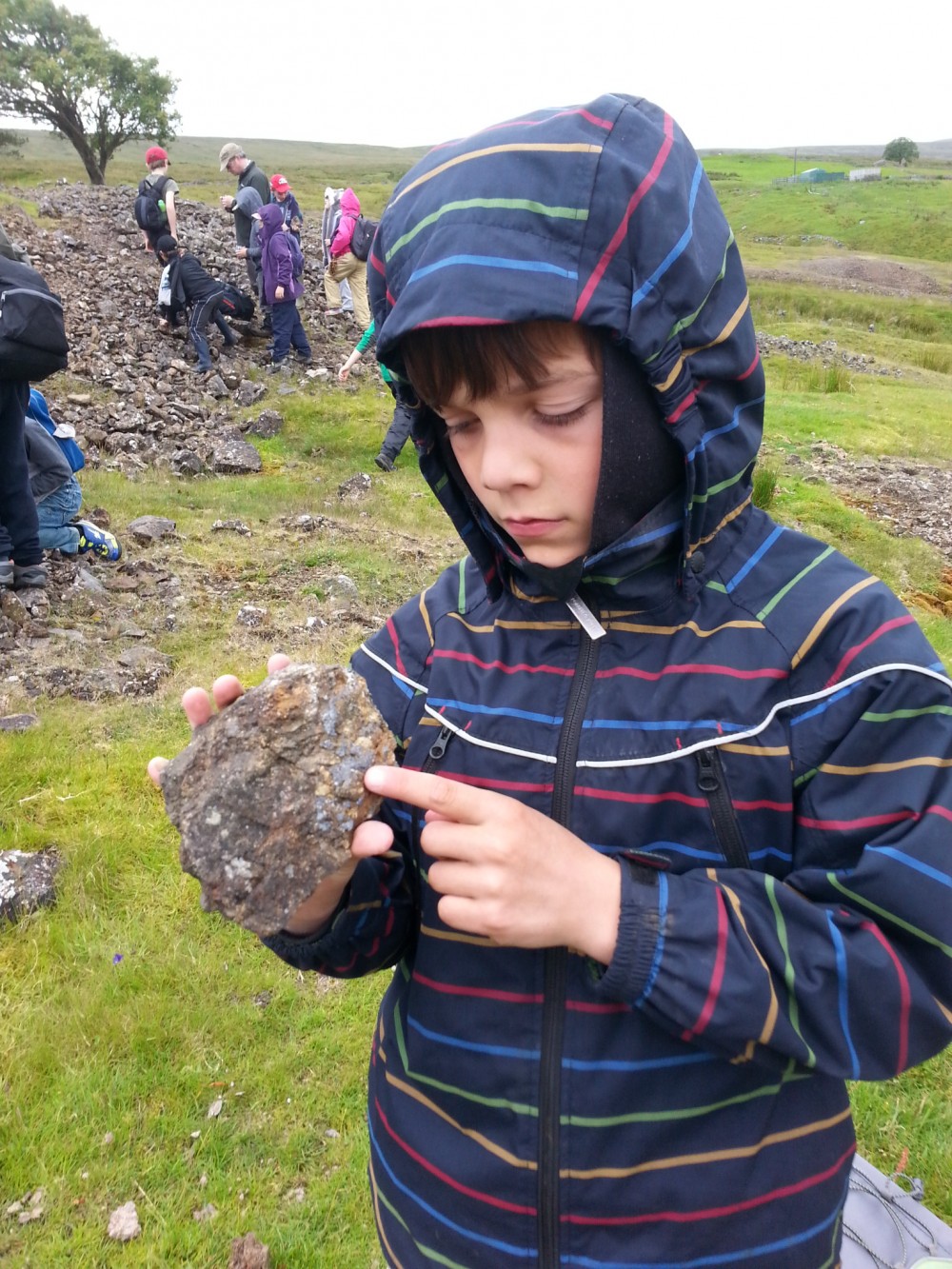 Here the children are searching for galena and flourspar left over from the mining – great view from this classroom!
We're hoping that this varied experience will inspire their artwork, and develop the children's understanding of the lead industry in the past, perhaps highlighting links their own families and homes had to it. We are also hoping to provoke a realisation in the children that this heritage is something that employs many different people in a variety of careers.